How It Works.
Our expertise is next generation portable medical diagnostics.
Our capillary-driven microfluidic chips automatically detect multiple biomarkers after the addition of one drop of sample, triggering a cascade of events powered by capillary forces.
The chips combine microfluidic functional elements: blood filters, sample collectors, valves, channels, reaction chambers and pumps.
We integrate biochemical reagents directly on the microfluidic chips. We dramatically miniaturize biochemical reactions preserving valuable samples and reagents, increasing the sensitivity of tests, accelerating mass transport limited reactions, leading to a faster time to high quality results.
An important advantage is that all fluid processing steps are encoded in the chips. Unlike alternative approaches, there is no need for peripheral equipment for fluid control and processing.
Alternative approaches require several reagents and sample manipulation steps and are therefore confined to the laboratory or the physician's back office.
In contrast, our microfluidic chips include all reagents and processing steps on-chip and detection of biomarkers can be done at the patient's side by simply adding sample to the chips.
Our innovative photonics technology measures multiplexed assays from the surface of the microfluidic chips. Our system for illuminating and detecting fluorescence assays is simultaneously simple, affordable, highly reproducible and scalable to large volume manufacturing.
1Drop portable medical diagnostics is robust, multiplexing, easy to use, and affordable. We strongly confine electromagnetic fields to the surface by coupling to propagating or localized surface plasmons.
This interaction largely enhances the field intensity and local optical density of states, increasing the excitation rate, raising the quantum yield, and controlling far field angular distribution of fluorescence light emitted by fluorescent labels. This amplifies fluorescence signal accompanying molecular binding events by several orders of magnitude.
We shorten detection times and increase sensitivity of fluorescence assays.
Connected Health
We are working towards defining the future of technology enabled medical diagnostics and corresponding care delivery. Our portable medical diagnostics provide real patient perspectives, clinical applications and outcomes based results.
We leverage technology that is already in patients' and healthcare providers' hands, such as mobile phones. We provide solutions that deliver rapid results and self-management tools across a broad spectrum of care.
We create novel patient-centered medical diagnostics that enhance clinical care, and integrate health and wellness into the lives of patients. We design and fabricate diagnostic devices that support chronic disease management, increase adherence and inspire healthy behavior.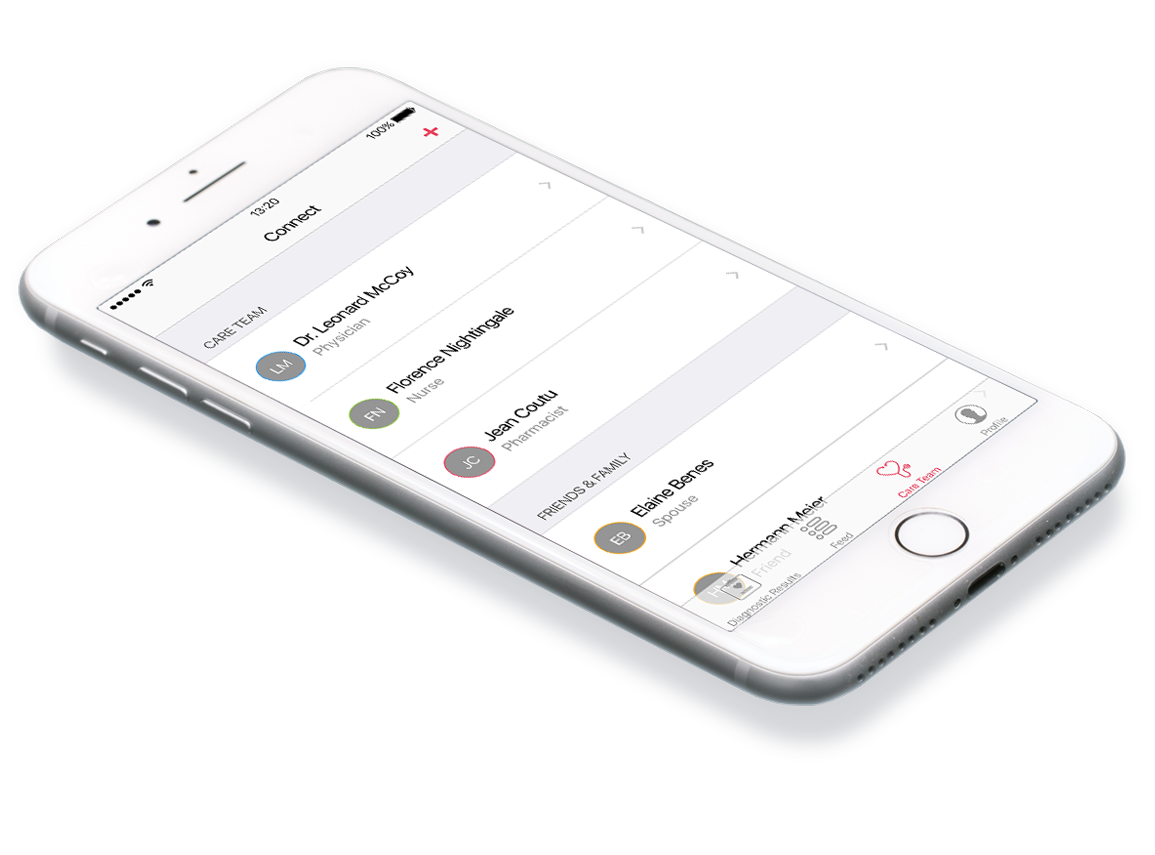 Journals Featuring Our Work
1Drop Diagnostics In Scientific Journals
Journal of Structural Biology
"Connecting μ-fluidics to electron microscopy"
Lab on a Chip
"Controlled release of reagents in capillary-driven microfluidics"
Biosensors and Bioelectronics
"Capillary-driven multiparametric microfluidic chips for one- step immunoassays"
Advanced Materials
"Microfluidic chips for point-of-care immunodiagnostics"
Microelectronic Engineering
"Fabrication of large scale arrays of metallic nanodots by means of high resolution e-beam lithography"
Lab on a Chip
"Toward one-step point-of-care immunodiagnostics using capillary-driven microfluidics and PDMS substrates"
Microelectronic Engineering
"Replication of high aspect ratio pillar array structures in biocompatible polymers for tissue engineering applications"
Analytical Chemistry
"High-performance immunoassays based on through-stencil patterned antibodies and capillary systems"
Nano Letters
"Toward intelligent nanosize bioreactors: a pH-switchable, channel-equipped, functional polymer nanocontainer"